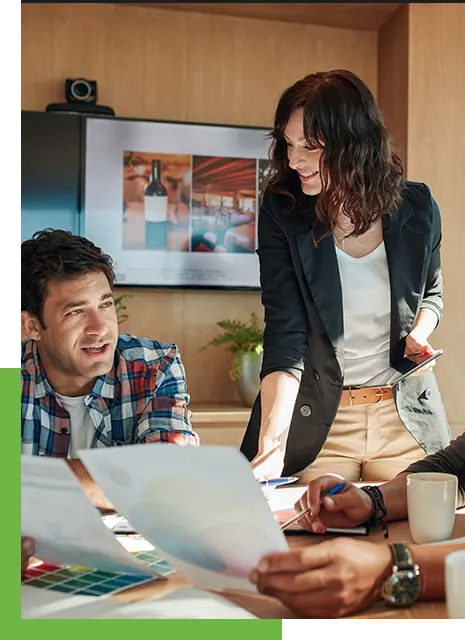 Digital marketing is an ever-changing, complex landscape. To be successful, businesses need a partner with the experience and skill to navigate these waters and help achieve their objectives. Webmasters Group is that strategic partner you need. As Australia's Leading Digital Marketing Agency with over 17 years experience in Web Development, SEO, pay-per-click (PPC) advertising, Social Media and more, our team of experienced digital marketers have the skills and know-how to help businesses grow and succeed in today's online world.
A Melbourne-based agency with a passion for data-driven marketing; specialising in delivering powerful digital presence growth for ambitious brands across all industries both nationally and internationally. From our office in Melbourne, WE ARE Driven to help your business succeed online with a focus on generating leads, sales and ROI.
Our team of expert digital marketers, web developers and designers have the passion and drive to get the best results for your business, and improve organic traffic, while providing support and maintaining your website to the highest standard. We believe that collaboration is key to success, which is why we will always take the time to get to know you and your business. This way, we can ensure that our solutions are aligned with your brand and your objectives.
Why We Are
As a digital marketing agency that is passionate about your success, and online growth the aim is to grow your business with performance driven marketing. Our solutions are designed to help you grow your customer base and tackle the challenges of digital marketing head-on.
We're dedicated to developing growth strategies for businesses of all sizes. Let us help you create a reputable online presence that will attract new customers and help your business reach its full potential. While other agencies may promise clicks and traffic, we focus on revenue-generating strategies that will benefit your business. Plus, our sole focus is on digital marketing, responsive website design so you know you're in good hands. Bring in the big bucks with our unrivalled digital marketing strategies.
We focus exclusively on strategies that generate real revenue for your business, so you can take your bottom line to the next level. Plus, with our team of experts, you know exactly where you're being invested. Digital marketing isn't a "set it and forget it" activity. If you want to succeed online, it's going to take time and maintenance. Relax and let our team work to revive your online presence.